Cook more rice because we're making a yummy no-meat Tofu and Mushroom Sisig! Sharing this recipe with toddler-friendly (non-spicy) procedure.
Ingredients
2 cups dried shiitake mushrooms
1 large can (400g) sliced button mushrooms
1 large block (or 4 regular squares) firm tofu
2 large white onions
5 pieces large green chillies
1-3 pieces red chillies (depends on your level of heat tolerance)
80 ml Lady's Choice mayonnaise
80 ml Kewpie Japanese mayo
2 tbsp oyster sauce
2 bay leaves
Knorr liquid seasoning
Salt and pepper
I know, that's a lot of chopping to do!
Brace yourself. Get a sharp knife, a large chopping board, or to make life easier—bring out your food chopper or food processor. Others may find it unnecessary, but for most us who are "mom vs. time" everyday, this handy kitchen appliance is a friend.
Prepare the ingredients
1. Prepare the tofu. Dry tofu with paper towels and slice into small cubes.
2. Prepare the mushrooms. Re-hydrate shiitake mushrooms by submerging them in warm water for about an hour or until everything is soft. Give them a squeeze to remove excess water and chop coarsely (about 10 seconds in your food processor). No need to chop your sliced button mushrooms.
3. Prepare your chillies. Carefully de-seed the green chillies. Slice the chillies in half (vertically) and scrape off the seeds. Make sure you're using gloves or spoon and fork.
4. Coarsely chop garlic, onions and chillies. 10 seconds in the food processor will do.
Tip: If you're serving the same dish for your kids or someone who doesn't like spicy food, save the chopping of the chillies last so the heat won't transfer to the other ingredients.
Procedure
1. Fry the tofu. Get a deep pan and add enough oil to cover the tofu. Make sure the oil is "hot-hot-hot!" before frying so it doesn't stick to the bottom of the pan (if you're not using a non-stick pan). Fry until all sides are brown and crispy. Remove excess oil by letting it rest on paper towel.
2. Sauté. You might consider using a cast iron pan to keep it sizzling until it's served. I also like using them because it can go from the stove to the table (with a padding on the bottom).
Using some of the oil you fried the tofu with, sauté the garlic and onions for two minutes. Set aside 2 table spoons to add later (for some crunch). Add the bay leaves. Cook in medium heat throughout.
3. Add the mushrooms. Add the button and shiitake mushrooms and cook for two minutes.
4. Add the tofu and season. Add the fried tofu. Sprinkle some salt, pepper, Knorr liquid seasoning (2-4 splashes) and oyster sauce. Cook for five minutes.
5. Time for some mayo! We like the distinct flavor of Japanese mayo, so we mix an 80 ml sachet of Lady's Choice mayo, and 80 ml of Kewpie mayo. Make sure everything is mixed and keep stirring until you see that most is absorbed by the tofu and mushrooms.
6. Set aside some for your toddler. Give it a taste and set aside a serving for your toddler or anyone who doesn't like spicy food.
7. Add the chillies. Time for some heat! Add the chopped chillies and feel free to adjust the spiciness of your sisig according to your heat tolerance. You may also drizzle some Serioso Chili Garlic Oil as a finishing touch. Add the onions you've set aside earlier.
8. Egg. If you like it with egg, make a small hole in the middle, add one egg and turn off the heat. Mix thoroughly and garnish with some chopped chives.
Serve with rice cooker on the side. No judgment!
We enjoyed this lesser evil (or is it?) version of Sisig because it doesn't make one feel "umay" too soon unlike the original pork version. Enjoy!
Links
Here are some links on where to get the ingredients and our recommended kitchen appliances:
Ingredients:
Shiitake Mushrooms: Bit.ly/supaisu
Kewpie Japanese Mayo: Bit.ly/mukbangneeds
Helpful kitchen additions:
Philips Food Processor
For shredding and slicing, kneading, and comes with emulsifying disc. Ours had a free blender too.
Shopee: Bit.ly/shopeephilips
Lazada: Bit.ly/lazphilips
Kyowa Food Chopper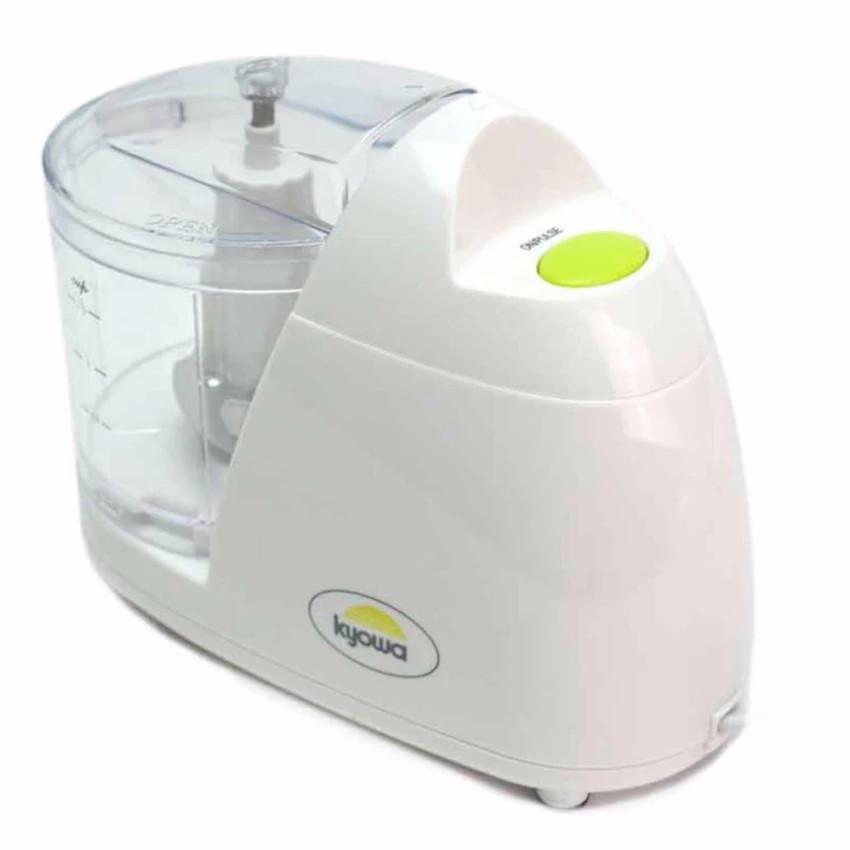 Tiny but mighty with 0.375 liters capacity. Space-saving, great for small portions. Note: not spill proof for liquids.
Shopee: Bit.ly/shopeekyowa
Lazada: Bit.ly/lazadakyowa